Grab your ticket and your suitcase
Thunder's rolling down this track Well you don't know where you're goin' now But you know you won't be back
Bruce Springsteen, Land of Hopes and Dreams, 1999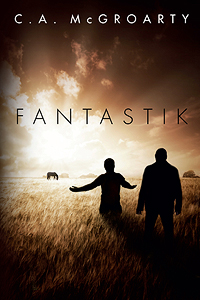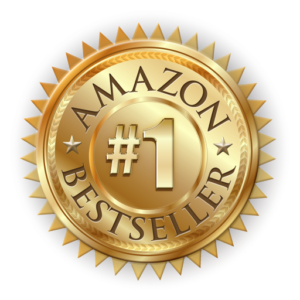 Destiny…Charlie Boone's will be found on a cross country trip with a complete stranger, but why?
Jake Mott, an ex-con convicted of murder, and Charlie Boone, a city bus driver, are complete strangers; however, when their worlds collide, both of their lives are forever changed.
Born the son of a schizophrenic woman, Charlie lives in his boyhood home with his wife and two kids, caring for his sick mother. Tormented by unsettling dreams and frightening visions since childhood, the thought that he shares the same affliction as her is beginning to look like a reality.
Having spent the last three decades in prison, Jake is planning a trip to California to reclaim a bag of money he buried thirty years ago, and he's making the trip alone…or so he thinks.
Together they embark on an epic journey of hope and redemption, but only one will live to tell about it.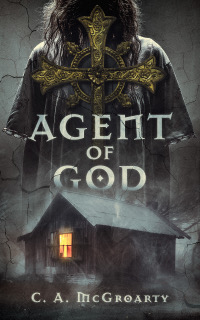 Content living out the remainder of his days bitter and waiting to die, a retired defense attorney returns to the small town where he practiced law and awakens memories he has purposely chosen to forget. Tom Coneghan thought he knew all there was to know about his life and his story until an old friend, from a far-off place, pays him an unexpected visit.
Several years after assisting in the exorcism of his client, Tom Coneghan embarks on a journey to save all of eternity, but will he accept it? The world is going to end in twenty-eight years and the fight between good and evil starts now.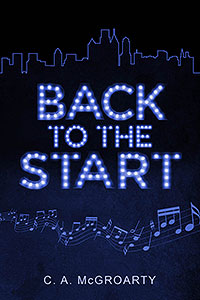 Three strangers, one dire day…and hope for the rest of their lives.
The day he graduated Julliard, I sat in the Hall and silently cried tears of joy. He was so sure, so confident. My little boy was all grown up. Warren was the only person who could make me think twice about my most ardent convictions. He could have done anything he put his mind to and done it with class and brilliance. That was Warren: more talent in his hand then I had in my body. All I ever wanted for him was happiness. And my last thought before I died was just how proud of him I was…I hope he knew the same. My name is Frank Neal and Warren Neal is my son.
There's a picture of my father in my home. I remember the day it was taken, my seventh grade science fair. My experiment, a balloon rocket to prove propulsion stem activity. It was his idea. When I asked him why, he said "It's the theory of thrust son, and thrust is exactly how you should start every day of your life!" In contrast, he once declined an offer to be a District Court judge, an appointment of fourteen years with a pension to follow, saying he could never sit anywhere for eight hours a day. That was the dichotomy of my father and I've been trying to figure him out ever since. I'm Gene Bonner's son, Ben.
Her life was so wonderful: a standing reservation at the Ritz for high tea with Nora, black car service to Saks on the Main Line and two weeks at Canyon Ranch spa every winter. Jan was grounded, always grounded. I made sure of that. She had it all, a husband we loved like a son, a beautiful healthy daughter and enough wealth to want for nothing. But there was always something missing within her…a sadness. We rarely discussed it; she was always so outwardly strong. I'm Lea Pickett, Jan London's mother.